CertMatters.Live 2018
22nd June 2018, The Design Museum
CertMatters.Live, Prodigy Learning's inaugural educator professional development event was held on June 22, 2018 at The Design Museum, London.  
Save The Date
CertMatters.Live 2019 will take place on June 14, 2019 in The British Library, London and is not to be missed, make sure to add to your calendars.
CertMatters.Live 2018 Highlights

CertMatters.Live brought together educators to listen, learn and collaborate who share a passion for digital skills and certifications to improve education and student outcomes. It was an inspiring day with an impactful keynote from Microsoft, Coding in Minecraft official announcement, three fantastic customer showcase sessions (Schools, Higher Education & Further Education), Centre of Excellence awards and much more.  
Alongside CertMatters.Live we held our UK & Ireland Championship 2018 Finals:
MOS Four Nations Championship Grand Final
ACA World Championship UK & Ireland Final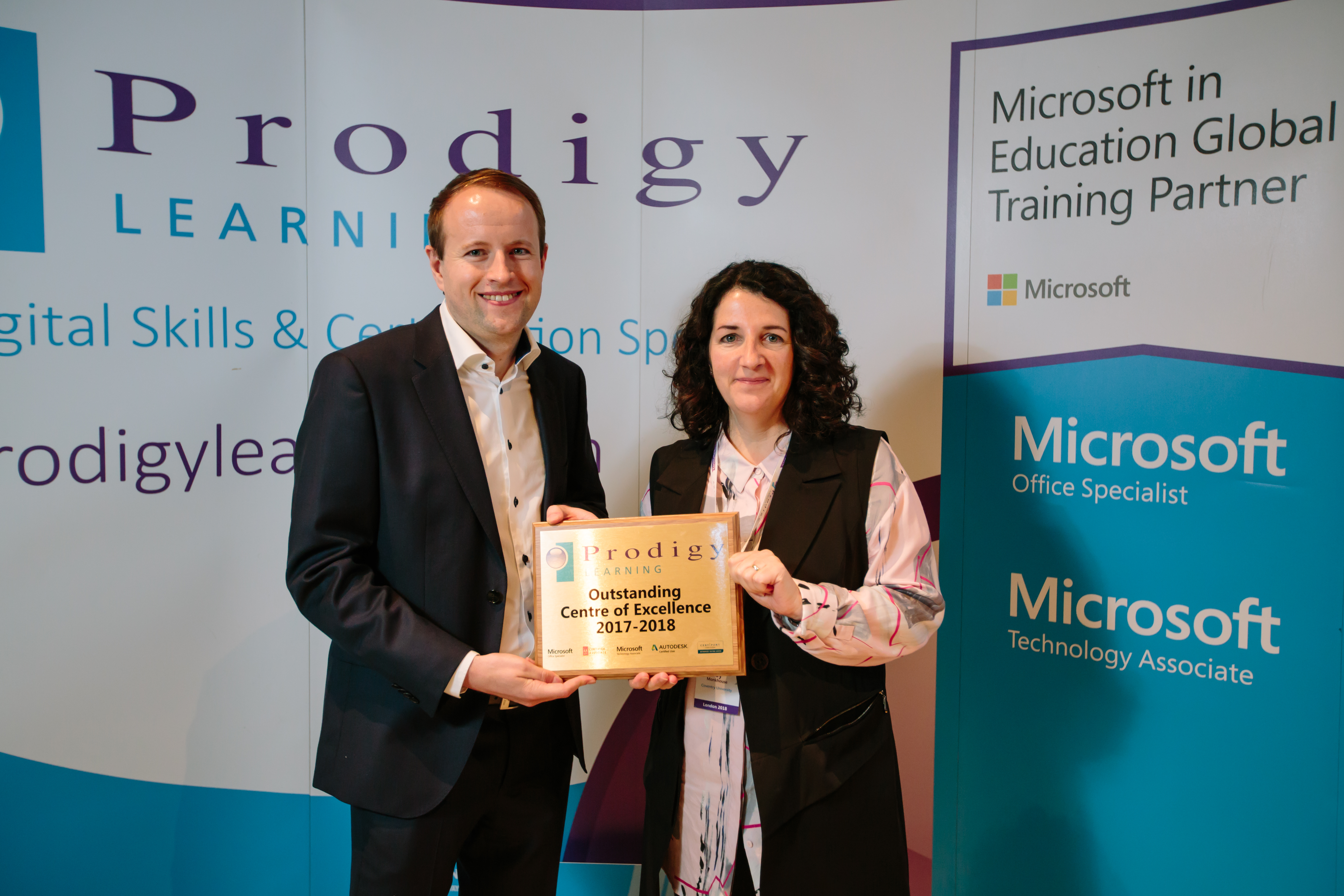 For a full selection of images from CertMatters.Live 2018 please click here.
There were many highlights throughout the day and huge social engagement with CertMatters.Live attendees using #CMLive18 which have been collated and is in our Twitter Moment Collection click here

.
Prodigy Learning invite the BEST of the BEST Microsoft Office and Adobe Design students from across the UK & Ireland to compete in the Microsoft MOS Four Nations and Adobe ACA UK & Ireland Championship Finals at CertMatters.Live.
3 MOS Champions and the ACA Champion each won the trip of a lifetime to represent UK & Ireland in the Certiport World Championship Finals in Orlando, July 2018.
Introducing the MOS4N UK & Ireland Champions:
Excel: Christopher Doyle, St Ninian's High School
PowerPoint: Michaela Habartova, University of St Andrew's 
Word Champion: Adam Drummond, St Ninian's High School 
Introducing the Adobe ACA UK & Ireland Champion:
Taylor Sharpe, Coventry University