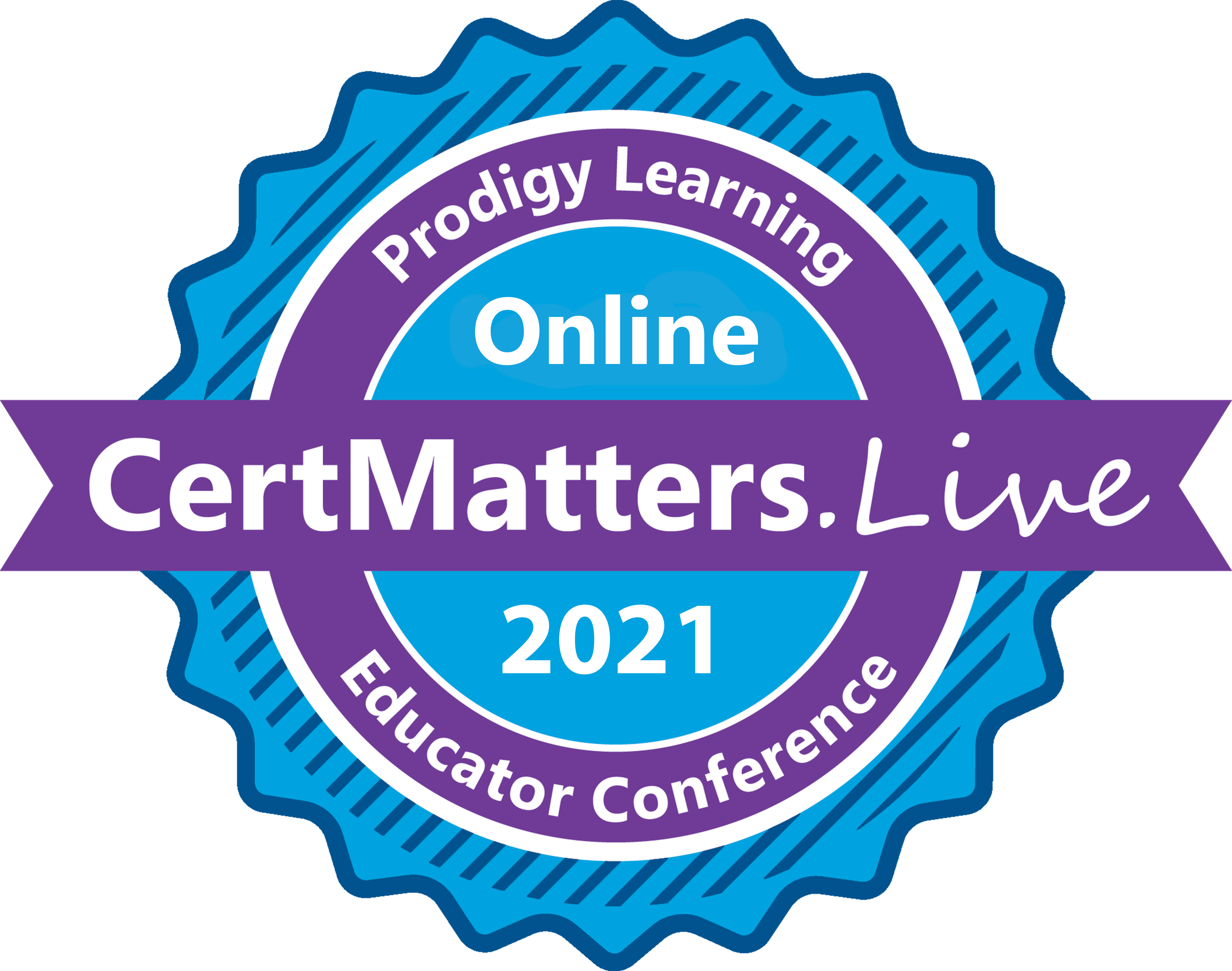 CML 2021
Prodigy Learning's Annual Educator Conference
Online for June 2021
2021 FIRST SESSIONS REVEAL
CertMatters.Live 2021 AGENDA
We were amazed with the calibre and huge number of applications to speak at this year's CertMatters.Live 2021. Thank you to everyone who submitted proposals. We have just finished finalising the Session Speakers and Agenda and we promise you will not want to miss any!
This year will be more valuable than ever with key insights from Industry Experts, Leading Educators and Customers on emerging trends in education and the value of certification for skills of the future, and so much more. Our first sessions will be revealed on Wed 5th May.
Set your alarms and get ready to sign up to our Early Bird offer and join the best speakers from across the globe!