MOSAU Championship
Australia Championship
MOSAU CHAMPIONSHIP
Calling all Australian students, are you ready to prove you have the BEST of the BEST Microsoft Office Digital Skills?
Could you become the MOS Australian Champion and win the chance to compete and represent Australia at the MOS WORLD CHAMPIONSHIP Final?
Please see full championship details below: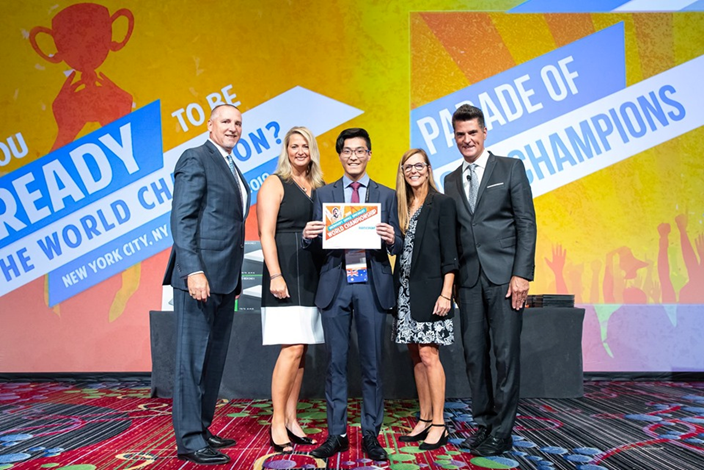 What is the MOS AU Championship?
The Microsoft Office Specialist (MOS) World Championship is a global competition that tests students' skills on Microsoft Office applications, operated and sponsored in Australia by Prodigy Learning.
The MOSAU Championship is an exciting event for Prodigy Learning, student competitors, their families and educators. We are delighted to host a virtual final on 1st December 2021 to crown the MOS AU Champion who will win the chance of a lifetime to represent Australia at the MOS World Championship final in the USA in August 2022!*
*The MOS World Championship Final Event and arrangements are to be confirmed.
How to take part & qualify?
To participate, eligible students* must first take, and pass, a Microsoft Office Specialist (MOS) exam in Excel, PowerPoint or Word before the 19th November 2021.
Entry Dates – Australia
General Entry – Jan 4th – Nov 19th, 2021
30 Top students (ten in each category – Excel, PowerPoint, Word) will secure their place in the virtual final, 1st December.
Run a TestFest to maximise your students' chances of becoming a MOS AU Champion. Take a look at how to run a day of certification with a TestFest and get in touch to be supported in setting up to run your own!
What to expect at the MOS AU Championship Virtual Final?
The top 30 students from across Australia who secure their places from the entry rounds will be invited to take a final MOS Certification Exam at the virtual final in December 2021. The winner will be crowned using the top score method.
If scores are tied, then the time will be taken into consideration and the highest score with the quickest time will determine the MOS AU Champion. The winner will be announced in an awards ceremony at the MOS Australia Championship Virtual Final.
What is the Grand Prize?
The Grand Prize for the MOS AU Champion will be the opportunity to represent Australia and compete and prove their Microsoft Office Digital Skills on a global stage at the MOS World Championship Final!
Official MOS World Championship Rules – see moschampionship.com
*Terms and Conditions apply. To compete in the final round of the Championship, students must be enrolled in an approved, accredited learning institution and be 13 to 22 years of age (as of June 15, 2022). Australian Champion must be available to travel to the USA from Sydney in specified MOS World Championship Final 2022 dates.